ELAG 2018 Conference Visual Identity & Branding
visual identity, promotional items, print, digital, web design
2018

The 2018 ELAG (European Library Automation Group) Conference was held in Prague. The topic was Blend/Deblend and revolved around blending, reusing, harvesting and cleaning data.

I designed a visual identity based on merging or blending different pieces of information. I prepared a range of promotional items, print and digital materials as well as a website.

Techniques involved in production included screenprint, direct color offset printing and laser engraving.

Sketches Preceding the Final Design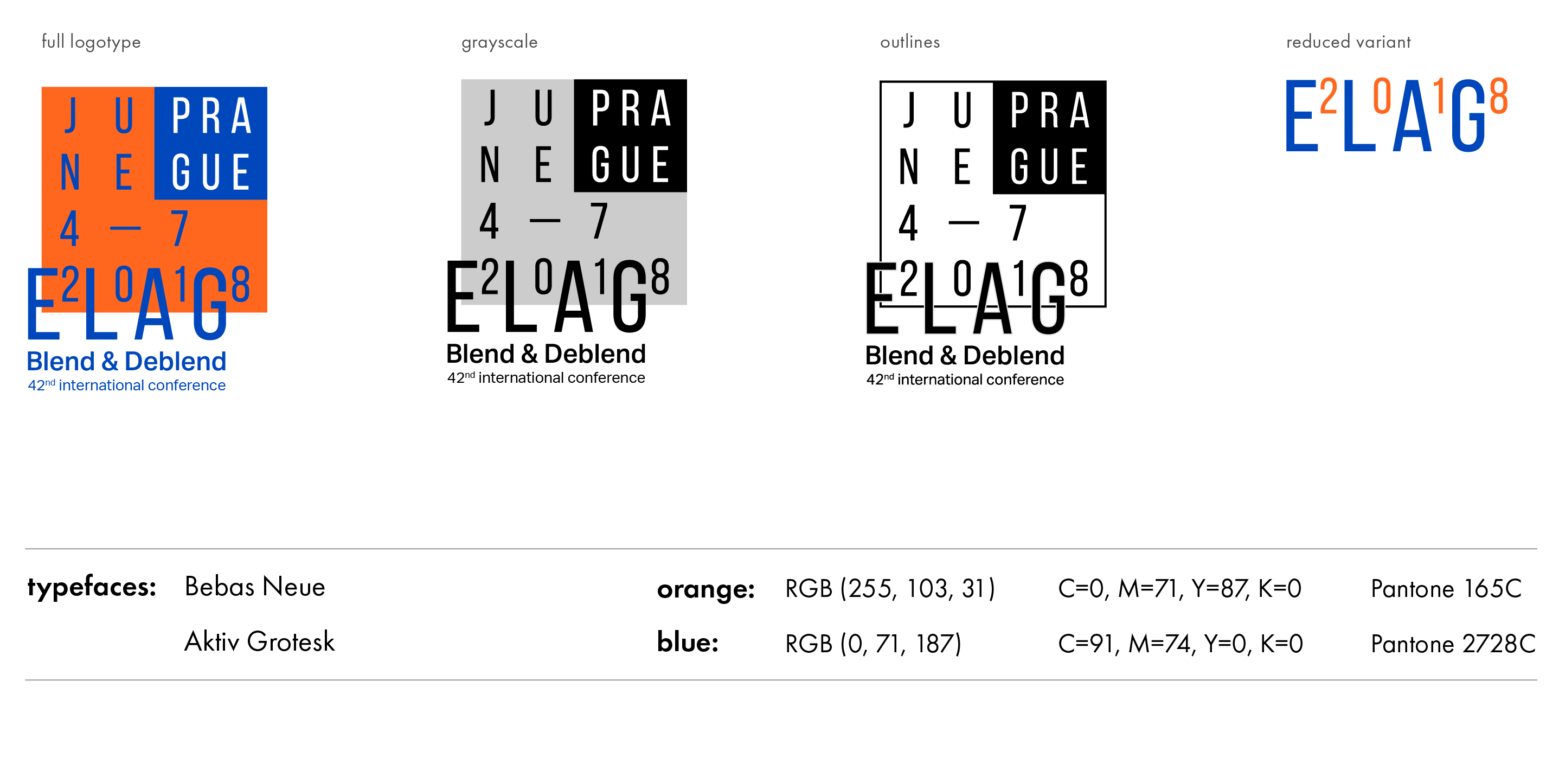 Logo Variations
Promotional Items
Designing branded items allowed me to work with different color systems, materials and constraints. I was happy with the results, especially the notebooks, which had a very fine square grid, were very practical and I still use some leftover ones today. The metal pens on the other hand looked representative, but were very unreliable.
Brochure
Perhaps my favorite part of this project was the printed brochure. It contained the program, a plan of the venue, a map of the surroundings including a selection of nearby restaurants and explained the way to the conference dinner.
Website Home Page
The website ran on WordPress. I designed it and did the necessary coding.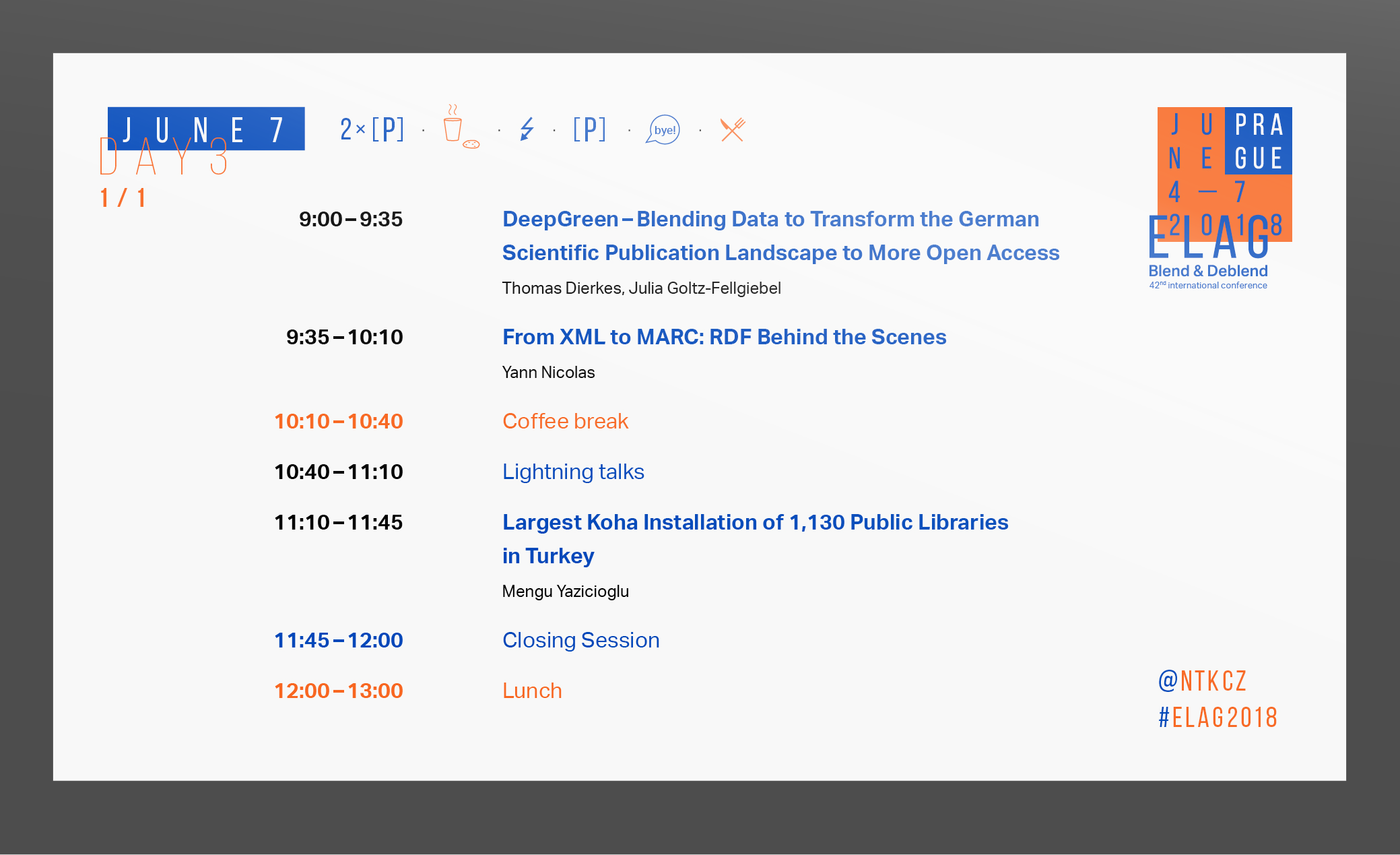 Conference Program for LCD ScreensI made a series of pictograms representing different parts of the program and used them throughout the website, the digital and printed programs.