ILDS Conference
print, promotional items, presentations, photography
2019

The ILDS Conference is organized by the International Federation of Library Associations. After Paris and Singapore, Prague became the host city in 2019. Its topic was "Beyond the Paywall" and it attracted over 120 participants from all over the world.

I developed the initial visual identity into an array of printed, digital and promotional materials. I was also one of the photographers at the event.

It was a valuable experience to not only take part in preparations, but also to witness how the visuals and materials were actually used at the event.


Stickers
To avoid the usual plastic lanyards for badges, we opted for round paper stickers with the names, institutions and countries of participants. They were color-coded to distinguish speakers, participants and hosts. Similar but vinyl stickers attached to the sidewalk guided people to the venue (top of page). Dots and circles along with the colors yellow, black and grey were a central visual element.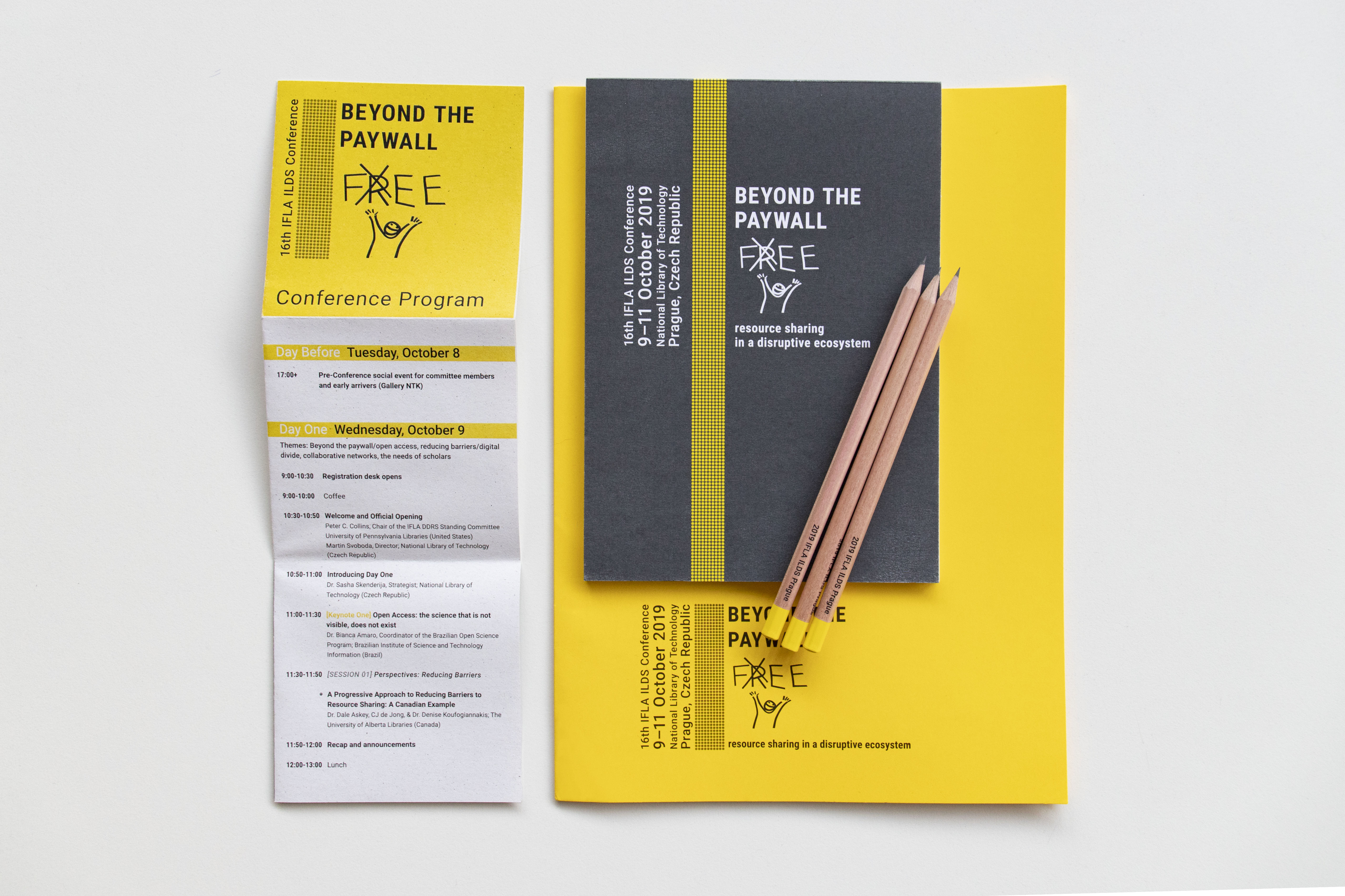 Promotional Items
The participants received screen printed folders, offset printed notebooks, wooden pencils and programs printed on rough recycled paper. I designed and prepared them for production.
Presentation Templates
I was happy to see that some of the speakers used the provided Powerpoint templates.
Website
I created a simple website for the conference using WordPress and some CSS coding.
Cetrificate of Attendance