KRECon
webdesign, print, poster design
2019

KRECon, the Knowledge Research Education Conference, is an academic event where trends in university education are discussed. The topic of the 2019 conference was Open Access.

I designed the visuals for the event including a website, a poster, invitations, programs and maps. I used shapes from the event's logo, but tranformed them into halftones with an illusion of depth.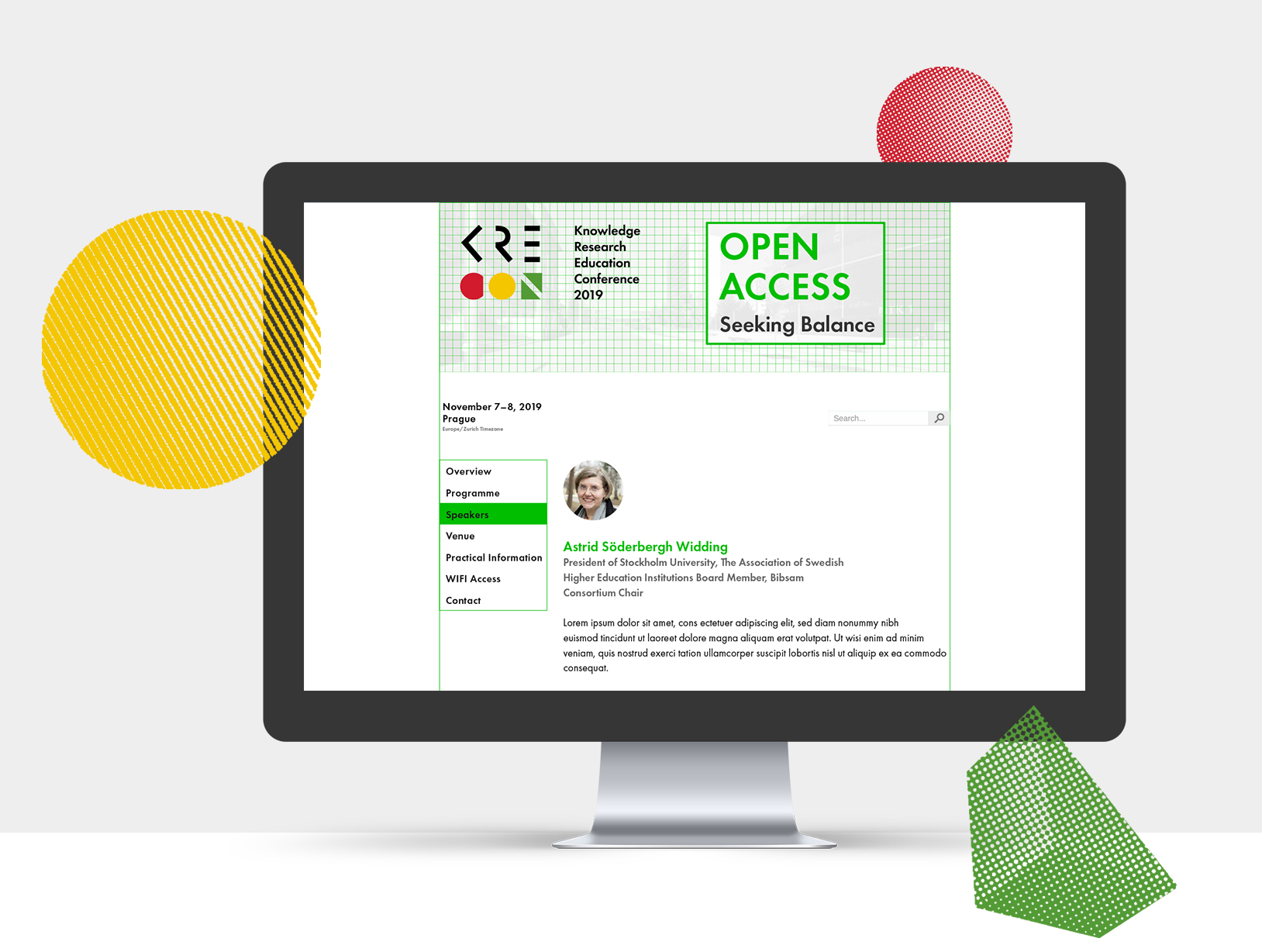 Conference Website I designed a very minimal grid-based website for the conference; open, airy and displaying its own structure. It ran on the platform
Indico
, which was developed by CERN, the European Organization for Nuclear Research, to manage its many meetings and events.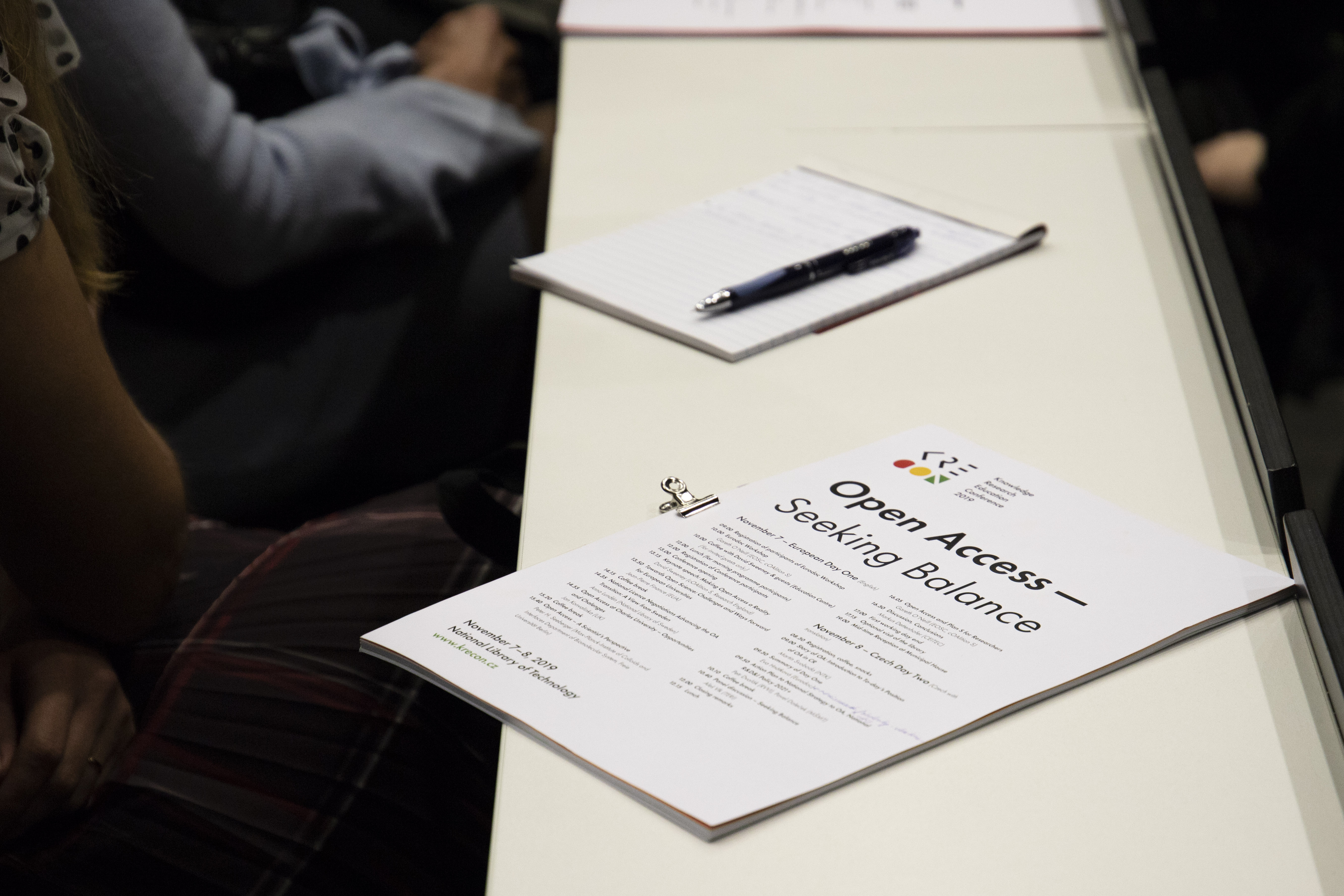 Documents
Each participant received a set of documents explaining open access to scientific information and the current state of things. I decided to use colored paper as dividers between the three sections and a simple metal clip seemed more appropriate for the topic than any binding method. This also allowed me to print all 150 sets in-house at the National Library of Technology, which hosted the event.
A4 Map of the Reception Venue
Since many of the participants were foreigners who came to Prague only for the event, it was important to make a good map to lead them from the conference venue to the reception held at the Art Nouveau Municipal House downtown.
Poster
A semi-glossy paper gave the poster a silvery background. It displayed the full conference program as was requested. The format A0 (841 x 1189 mm) meant that the program was easy to read from a small distance, while the geometric shapes and conference information were visible even from far away.