Tasks: branding, SoMe, web, video, photo
Client: Mycorena AB
Year: 2022–2023
Mycorena
Mycorena
is a Swedish B2B FoodTech company, which mainly develops mycelium-based protein as a food ingredient. As part of the Marketing department I created assets for social media, designed web pages and a newsletter. I designed lightboxes and scenography for fairs, shot and edited videos and photos. I prepared reports, refined presentations and packaging.
I led further development of the brand identity of Mycorena and its sub-brand Promyc, defined how they work together or co-branded with other companies. I facilitated a workshop with key stake holders, developed moodboards, styles and templates for social media posts.
Examples of posts, some using AI-generated graphics.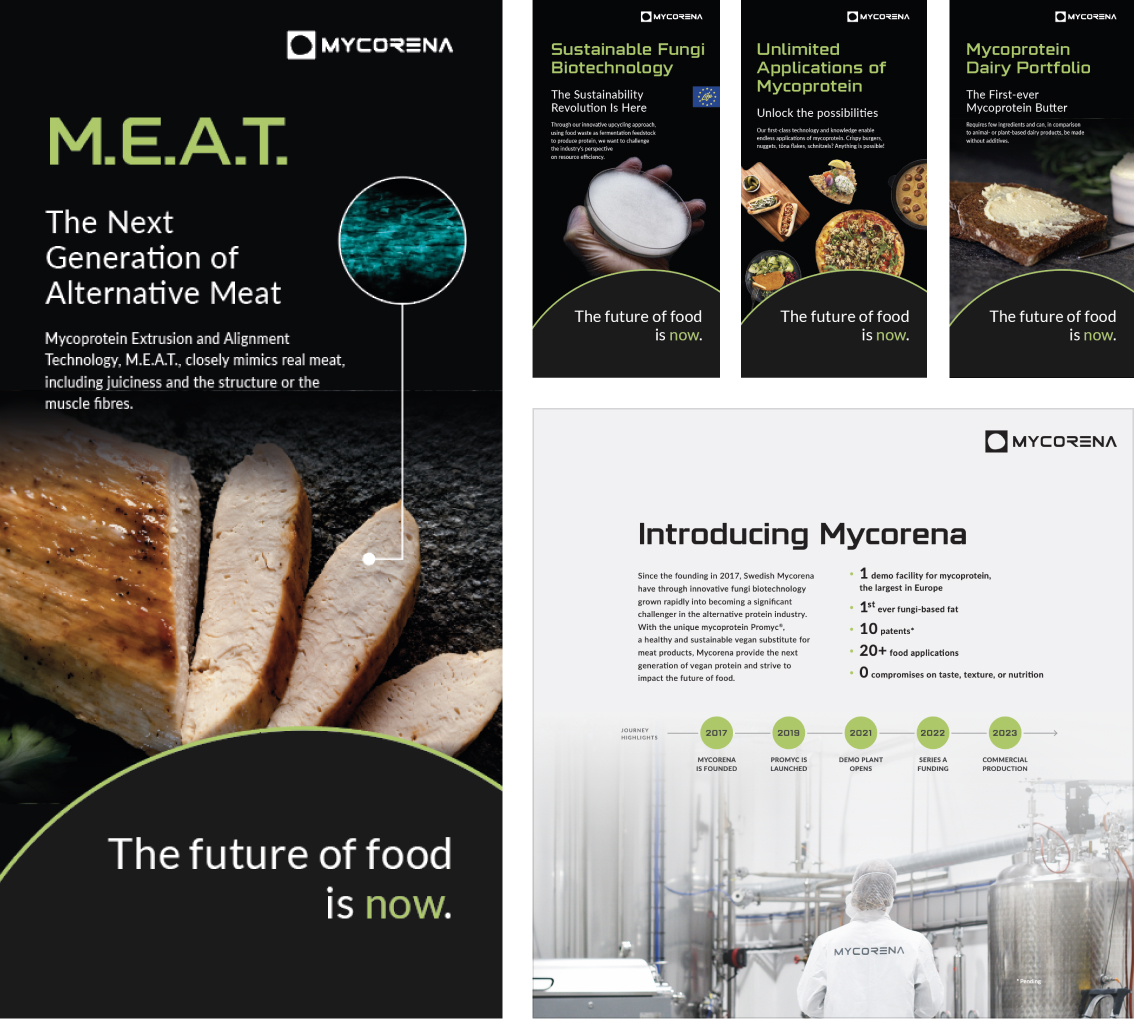 Set of lightboxes for trade fairs
Custom icons
Web page for the main product Promyc
Storyboard for video which helped Mycorena become a winner of
NASA's Deep Space Food Challenge