National Library of Technology
print, promotional items, digital
2017–2020
I worked as an in-house graphic designer for the National Library of Technology (NTK) in Prague for three years. The library's visual identity, created by the studio
Laboratory
, mixes technicism with poetry. Snippets of technical information appear abundantly, serving at once an informative and esthetic function. In this contemporary institution, science coexists alongside the sarcastic drawings of Dan Perjovschi.
My task was to communicate the recognizable identity accross invitations, posters, bookmarks, flyers or even beer coasters. I was given a lot of liberty to apply the described principles while respecting the corporate identity.
Bookmarks
I proposed a series of bookmarks as the medium to promote specific information about the library and its services. Besides the obvious use as a bookmark, the back side of each one had a practical use, such as a calendar. I wanted to create something visitors would be motivated to take and also keep. Each one had a Czech and English version.
I used digitalized images from the historic books collection because it is full of remarkable images that create a nice contrast to the usual vector shapes and clean typography used at the library. My aim was also to inform readers about this collection of old and precious works.
format: 56 x 200 mm
printed on 300g/m
2
uncoated paper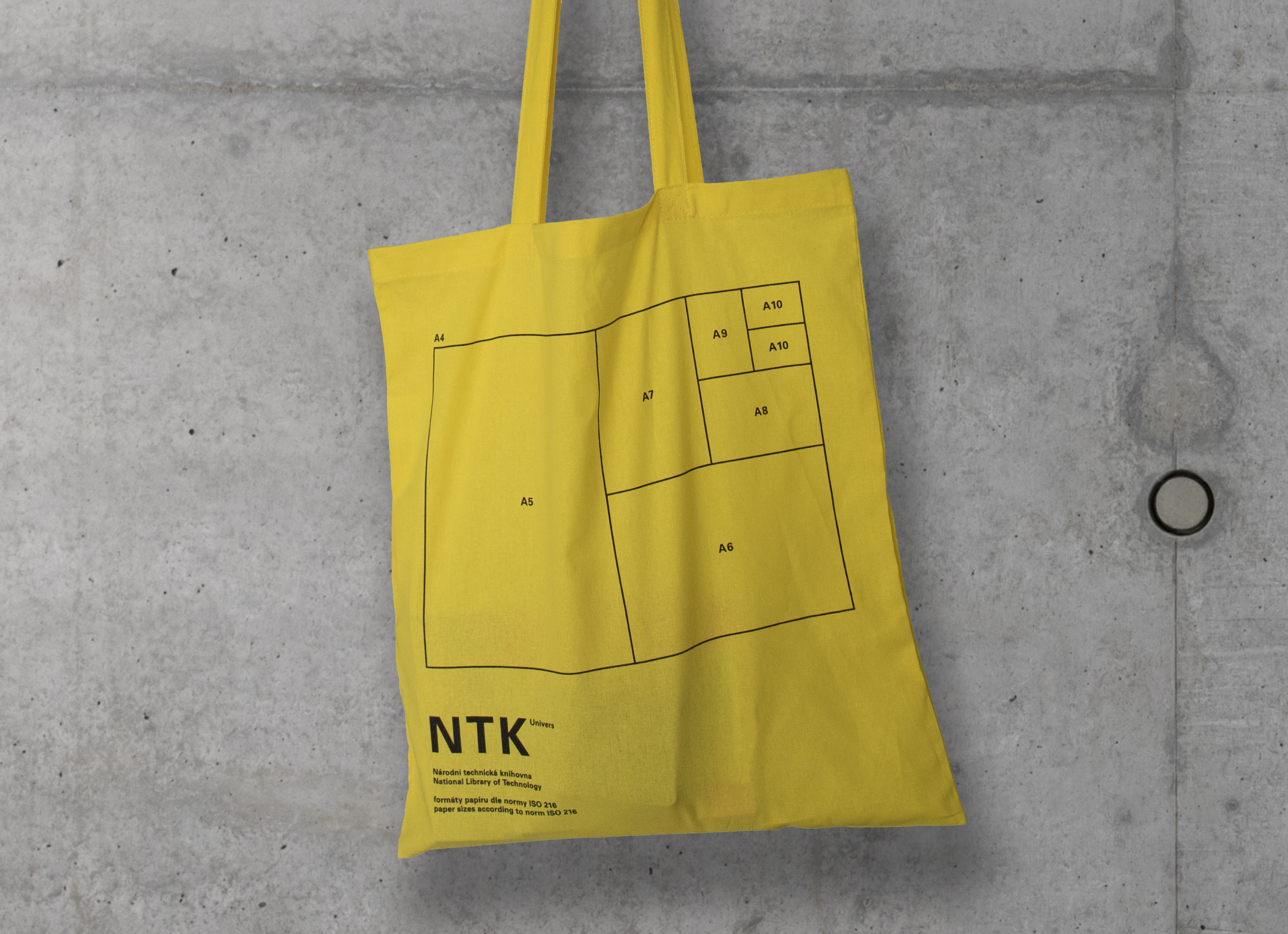 Promotional Tote Bags
The bags are screenprinted with a diagram of paper sizes from A4 to A10, at scale 1:1. 4 different colors were chosen for the bags, 2 had white print and 2 had black.
Out of stock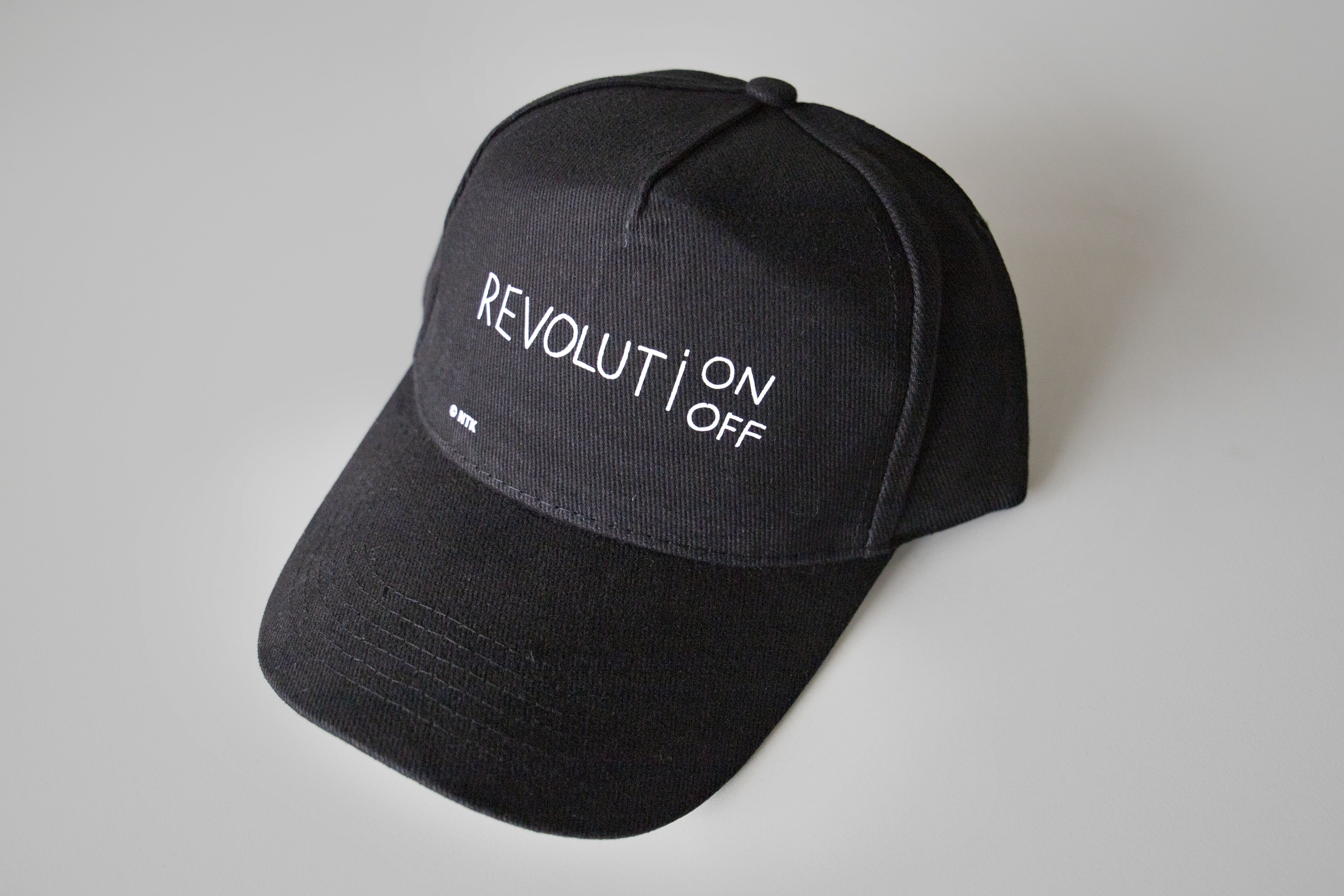 Promotional Baseball Hats
I prepared two designs for screen printed hats. The first is a digitalized writing by artist Dan Perjovschi, one of 200 pictures and texts he drew on the walls of the building with a black marker. The second refers to one of the library's study rooms, which are labeled using random IQ numbers.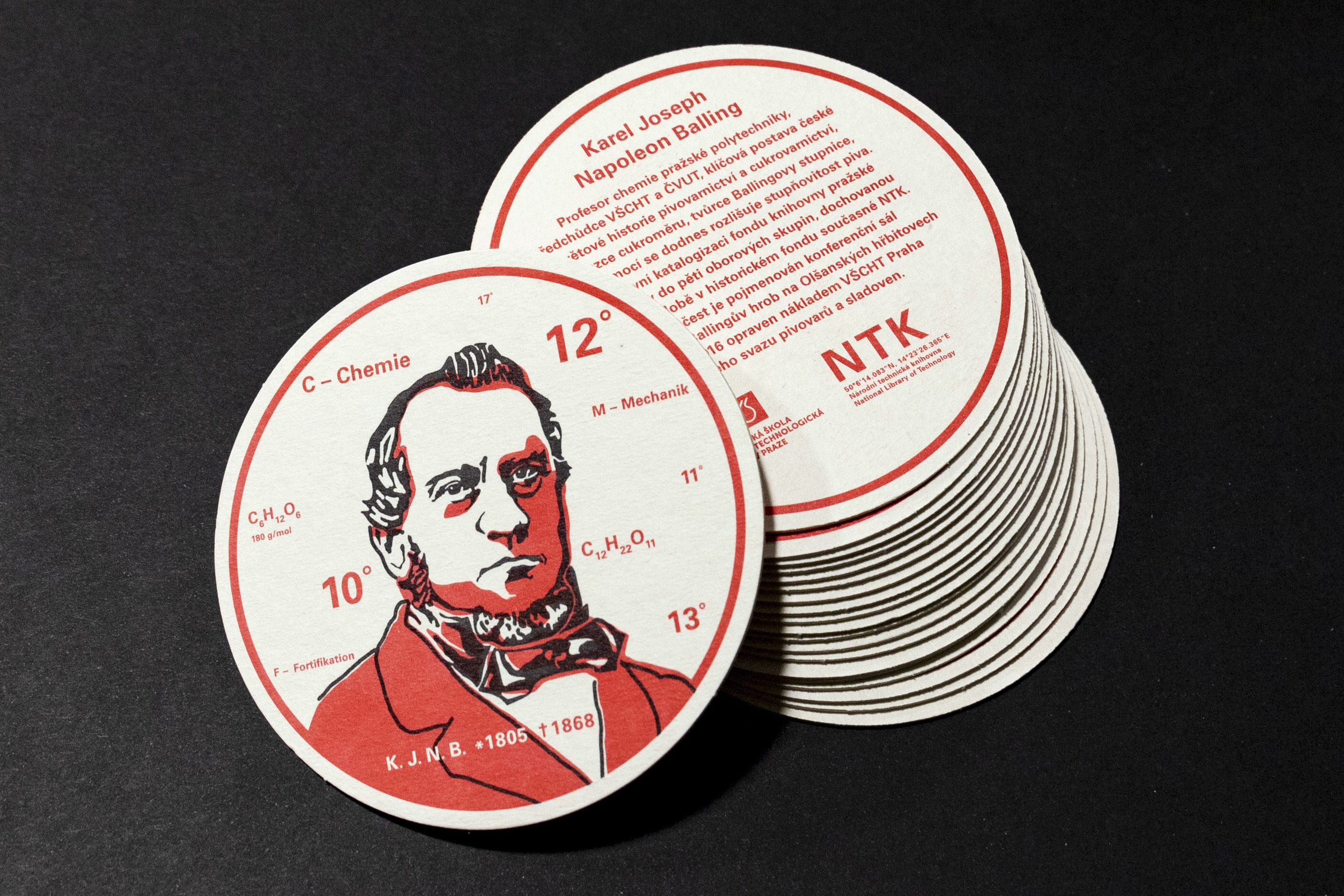 Beer Coasters
The library wished to commemorate the 150
th
anniversary of the chemist Karel Joseph Napoleon Balling's death. He is famous for his studies on beer brewing and he was also the director of a library that would later become the NTK. I illustrated, designed and prepared this special beer coaster, which was printed in offset using black and Pantone 032C red.
Invitation to a Christmas Concert
The card visually emphasizes the structure of wood typically used for the front and back of a violin, which is spruce and maple. In the NTK tradition, I indicate not only the dimensions of the card, but also label the violin strings. For the less musically educated there is also a hint about how many musicians one can expect to see in a quartet. The invitation has an educational function, which an attentive reader can appreciate and others simply ignore.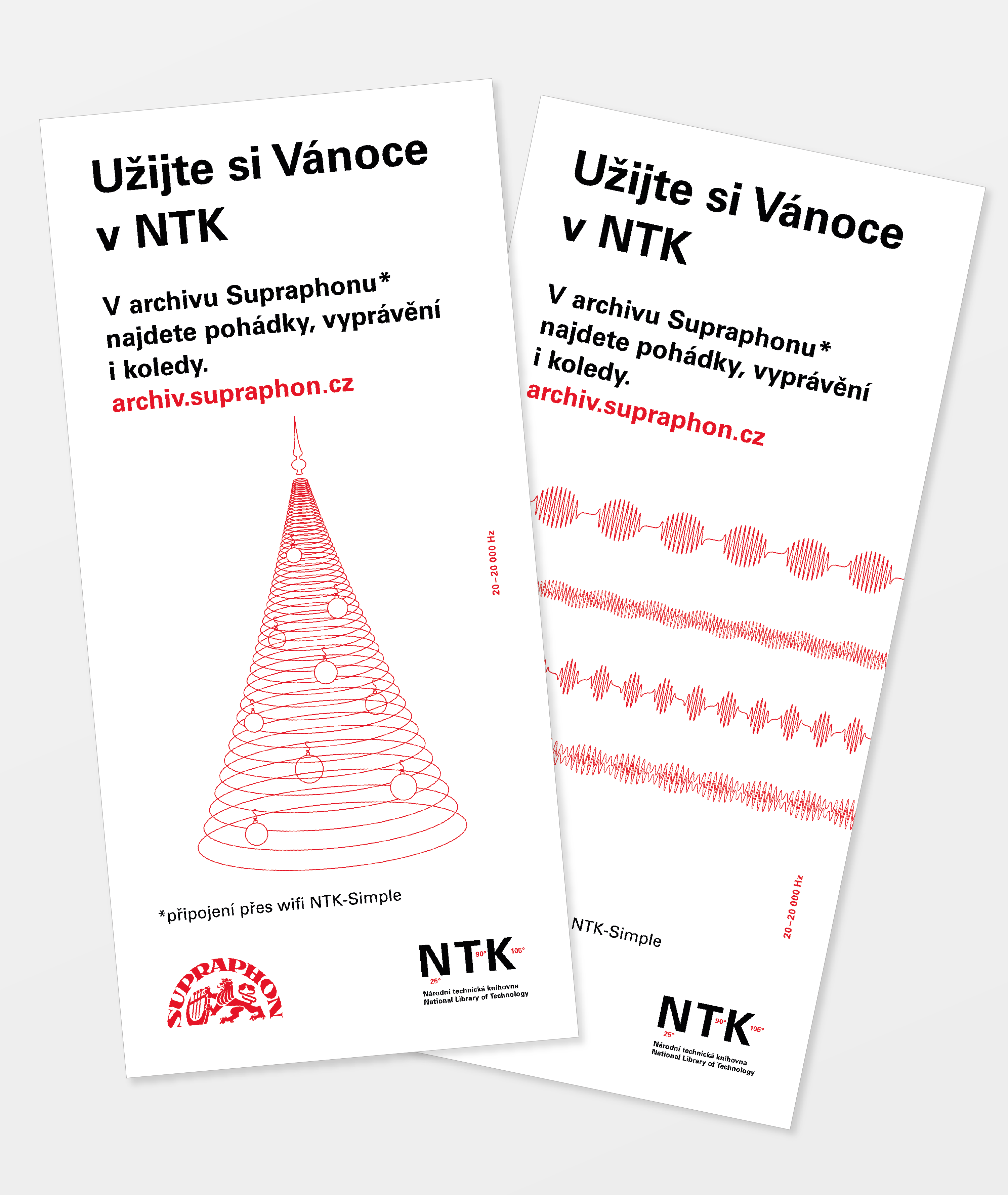 Christmas Flyers
I created a simple and light design suggesting sound waves for our Christmas flyers. They were promoting a digital collection of music and other recordings available to the library's users, which did not find much of an audience. The flyers had a positive effect according to user statistics, and hopefully the Christmas carols and audiobooks made some visitors' day more pleasant.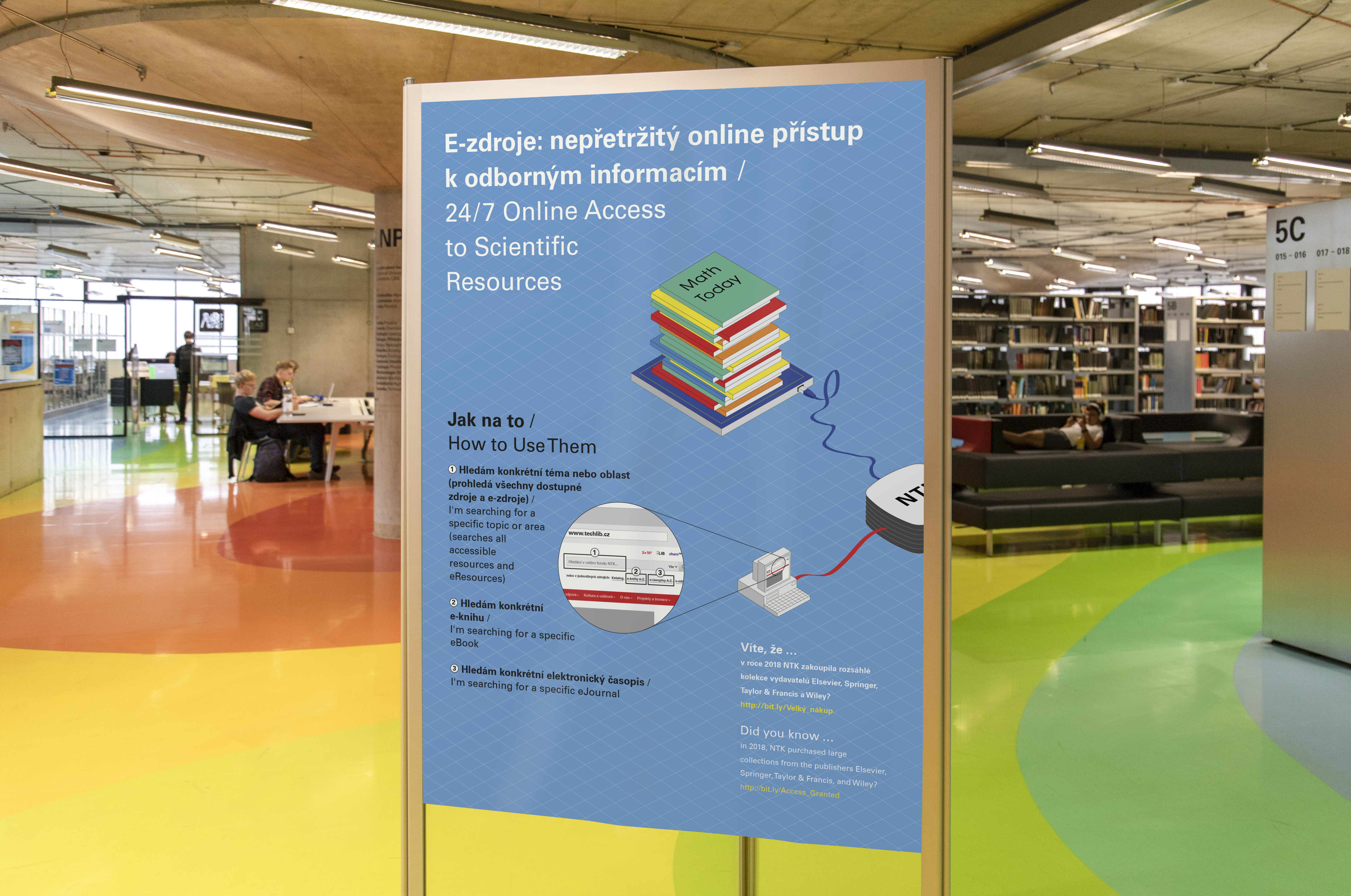 eResources Campaign
The library made a large purchase of electronic books and journals and wanted to promote them. The main message was that you could use them from anywhere, not just inside the library. I decided to use two sides of a triangular poster stand. One panel enphasized the remote access, while the other presented a brief manual explaining how to find them.
A digital version of the campaign was placed on the library's website and Facebook page.