National Repository Support Website
webdesign, UX
2020–2021

I was hired to design a website, which would give information about the public service Czech National Repository (in development). This site would facilitate cooperation with the repository, explain its functions, legal matters and later serve as a support page for those uploading documents to the repository itself.

My goal was to make the site accessible and not threatening to people not familiar with repositories. I added a system of card navigation, related topics and glossaries to lead users to what they are looking for and not get lost along the way.

I developed the website in Wix. As of May 2021, content is being finalized and translated.


Document Typology
The repository will collect a wide range of documents from institutions, universities, NGOs and others.
UX – Personas
Together with my client we created 4 personas, which made it clear that many users would be totally new to the idea of a repository. This led to shorter, simpler texts and more support for users – a card navigation, a related terms section at the bottom of every page and a glossary explaining the terms used.
Illustration
Illustrations are used on the homepage and in card navigation. They add a friendly touch to the technical and administrative topics presented and facilitate navigation. User testing showed them to be mostly appreciated. They are an extension of Pablo Stanley's public design library
Humaaans
.
User Testing
The website underwent user testing by people with relevant knowledge about repositories as well as people with zero experience. The reactions were generally positive, but uncovered confusing areas and possible improvements to navigation and flow, which we implemented.
Page Structure
A sample page showing the Terms Used and Related Topics sections.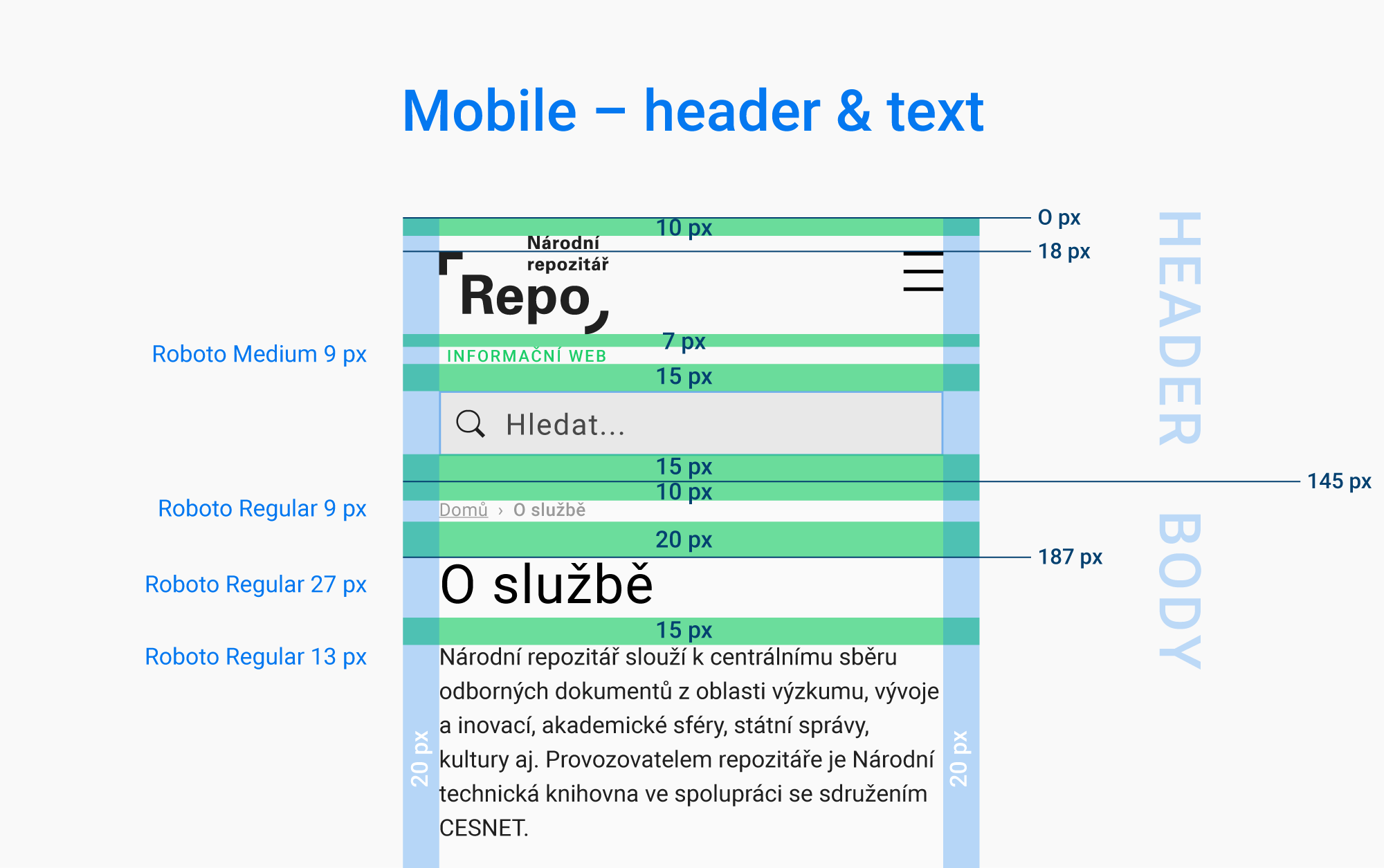 Guides
I gave my client diagrams of layouts, spacing and element sizes to help keep the site consistent despite edits and newly created pages in the future.