Pěkný číslo (What a Number) University Beer
branding, packaging
2020

The Mathematics and Physics Faculty of the Charles University started brewing their own beer. They made an open call for creating its identity. The brief revolves around the number pi, which inspired not only the brewing process (cooling at 3.14 degrees Celsius), but also its amount of alcohol, which is 6.28%.

I defined the keywords informal, laid-back, friendly, geeky. I didn't want the macho esthetics of most contemporary beers or the historicizing look of more traditional beers, especially common in the Czech Republic. I searched untill I was satisfied with a fun, boisterous typeface (Young Serif), which I teamed up with round, flowing forms. A grid and pseudo-technical gradients reminiscent of printer's marks bring in a technical element and help balance things.


Main Beer Label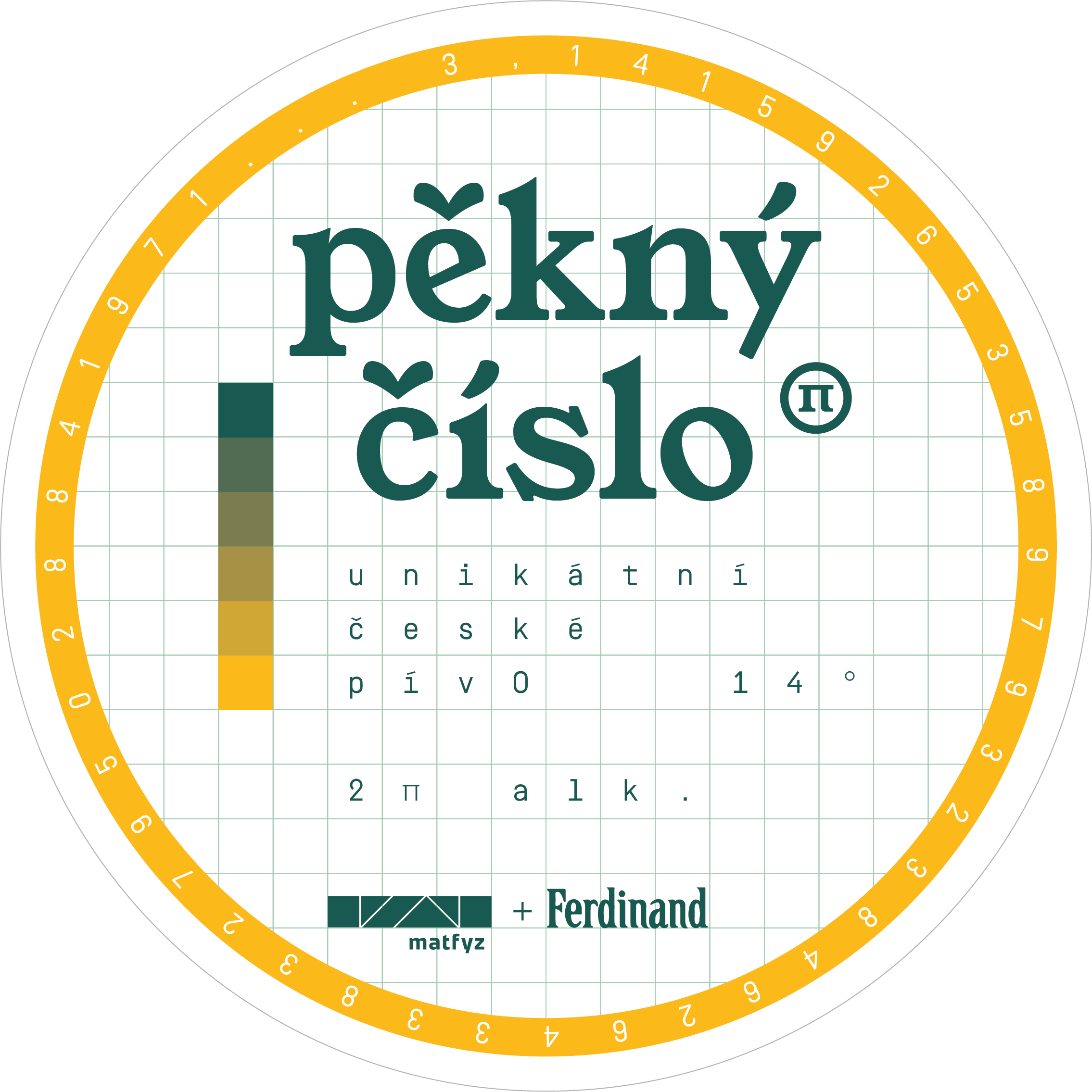 Beer Coasters
There is more room for playing around on the beer coaster, so I used the opportunity to place the number pi itself along the edge (or a piece of it anyway). A math nerd's dream!
Beer Bottles Mockup