174567 Varda
Tasks: printed and digital posters, engraved information sign
Client: Uddevalla municipality, Julia Niklasson
Year: 2021
Varda is the latest addition to
Sweden Solar System
, the world's largest scale model of our Solar System. The sculpture, located in Uddevalla, Sweden, represents the dwarf planet named 174567 Varda and its moon Ilmarë. I designed the engraved sign and made posters for the event.
The sculpture was inaugurated on a sunny September 4, 2021 outside the Bohuslänsmuseum in Uddevalla accompanied by the spacy melodies of Zong Ztar
The sculpture was cast in concrete with local bohusgranite used for the piedestal and the planet itself.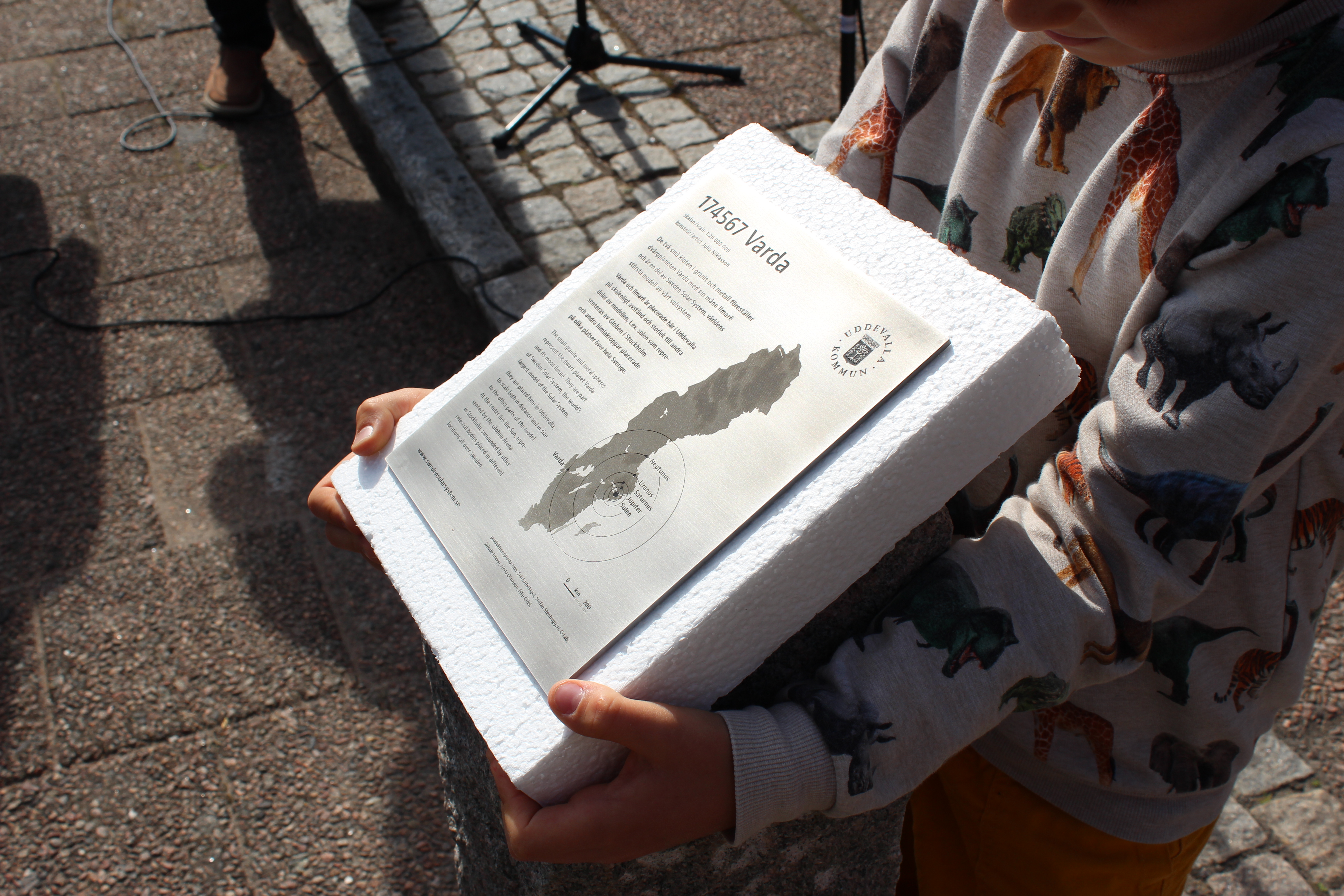 The poster was featured on the Populär Astronomi website, the Bohuslaningen newspaper and other media